Laura Norci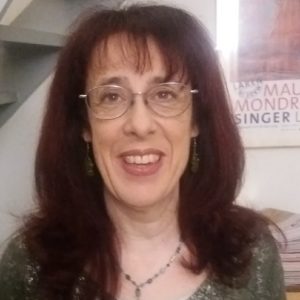 I use mostly talk-therapy to help clients deal with  emotions and improve their well-being. I strive to create a warm environment in which I can help the client, with kindness and without judgement. I offer deep listening, empathy and acceptance.
My Strength
My training as a coach and as a researcher and lecturer in physics and astronomy may seem an odd combination. However it offers clients unique skills and experience, combining intuition and rigorous scientific reasoning.
Personal experiences
My personal experience includes a drastic career change and the challenges of a competitive career in a male dominated environment. I am also familiar with the challenges of family life in different countries, communication across different cultures, social isolation and health problems. 
What my clients say
My clients come to see me for processing life events or taking life or career decisions.
They seem to particularly appreciate my warm and straight coaching approach and my experience as an academic when it comes to career choice, change or improvement, even if they work in other environments.
Those clients that study or work in academia particularly value my detailed first hand experience of the academic world.
Feedback from clients: http://www.appathways.nl/testimonials/  
Method
I follow a Person-Centered or Humanistic Approach integrated by a mix of other simple techniques.
Click here to read more about Person-Centered counselling.
---
Sessions are in English or Italian. (Skype sessions are also possible outside working hours.)
Update Covid-19 measures:  Due to the current developments of the virus infection, session are offered only online. 
---
Details of my professional background

I worked as a teacher and as a researcher and lecturer in Physics and Astrophysics.  I have been group manager, student tutor, and mentor. I have worked as a researcher in Italy, Germany, and in the Republic of Ireland.
I am a certified Integrative Life and Career Coach (Person-Centred Approach) at the Academie voor Counselling en Coaching (CrKBO¹ registered Training School).
¹Central Register Short Vocational Education