Free Intake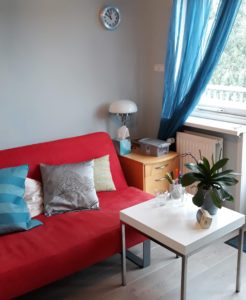 I offer a free-of-charge intake session  during which we will have a conversation in a relaxed atmosphere about what is required by the client and what I can offer. No commitments for future sessions will be expected at the end of this intake session.
---
Counselling and coaching rates: 
Individual clients: € 70 (inclusive BTW) for a 60 minutes session.
Companies: € 70 (exclusive BTW).
Anyone with limited funds should bring this up during the intake session, so we can discuss the possible options. 
---
Sessions
Face-to-face or  Skype in English or Italian.
Working hours 12-19:00 on working days and on Saturday. Skype sessions are also possible in the evenings after working hours.
---
Unfortunately my fees are not refundable by Dutch insurances.
Note that in some cases employers pay for employees' coaching sessions. Different fees may apply in this case.
---
For any complaints that are not amicably resolved my clients can refer to: