Free Intake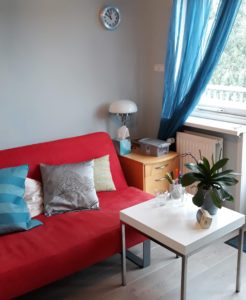 I offer a free-of-charge intake session  during which we can get to know each other and decide whether we would like to work together. No commitments for future sessions will be expected at the end of this intake session.
---
Normal rates for individual clients: 
60 minutes session  € 67 (inclusive BTW).
Lower rates for  Students  
60 minutes session €53 (inclusive BTW ) (20% discount).
45 minutes session €40 (inclusive BTW )
People with limited funds should bring this up during the intake session, so we can discuss your options. 
---
Sessions are face-to-face or on Skype in English or Italian.
Working hours 12-18:00 in working days and on Saturday.
  Skype sessions are also possible in the evenings after working hours.
---
Unfortunately my fees are not refundable by Dutch insurances.
However an advantage of this is an increased privacy for the client, as nobody needs to know  about the content of the sessions.  
For any complaints that are not amicably resolved my clients can refer to: