For a Free Intake Session please fill the form below or call /sms/ whatsapp 06 15363117.   (Sometimes I may not be able to take your call. In that case, please leave a message and I will call you back.)
I respond to any contacts within 48 hours.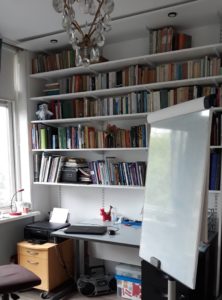 Update Covid-19 measures: following national guidelines intakes and sessions are online. Sessions walking in nature are possible.
---
Sessions are normally by appointment (12-7 pm,  Saturdays 12-5 pm) at Amstelveenseweg 1002, Amsterdam or on Skype.  Online sessions are possible also in the evening, after working hours.
Public transport
Bus 347, 357, 348, 358, Tram 5.
For Bus 347, 357, 348, 358 please get out at van Nijenrodeweg. For Tram 5 please get out at van Boshuizenstraat.
Metro 52 (Noord-Zuid) plus Bus 348, 358 (8 min) from Station Zuid.
Tram 24/Metro 50 or 51 to Station Amstelveenseweg and from there bus 347, 357 (2 stops).